Technically speaking, the term is derived from the Greek word kinema, which means movement. It is historically a condensed form of the French cinematographe, which was created by two brothers named Auguste and Louis Lumiere by combining the Greek word kinema with the verb graphein, which means to write or record. But the fusion of art and technology is only one aspect of the film.
Additionally, and maybe more significantly, an effective means of communication. Similar to language, the film is an encompassing and engulfing medium that conveys what it means to be a human in a certain moment and place.
In other words, it mediates how we see the world, aids in our quest for understanding, and frequently contributes to shaping the world as a whole. Because of this, when faced with an incredible experience, we frequently find that the best way to sum it up is "It was like a movie."
Let's jump into the ocean and discover what 2015 has in store for us after all this pleasant rhetoric.
Professor Dr Shrinivas Ramchandra Siras, who was the subject of a sting operation to ascertain his sexual orientation, develops a particular relationship with the reporter covering his tale.
IMDb: 7.8
Rotten tomatoes:100%
A few financial professionals foresee the US housing market's impending collapse in the middle of the 2000s after noticing its unpredictability. They learn about the system's shortcomings and corruption via their study.
IMDb: 7.8
Rotten tomatoes:89%
Susan Cooper, a CIA analyst, works behind the desk since she is an expert in cutting-edge technology. An agent who has been compromised offers to work as a spy.
IMDb: 7.0
Rotten tomatoes:95%
The Indian intelligence system's top squad is always working to identify and foil terrorists' schemes. One such potentially deadly operation is destroyed by Officer Ajay and his squad.
IMDb: 7.6
Rotten tomatoes:76%
The heavyweight champion Apollo Creed's son, Adonis Johnson, accepts his history as a boxer and looks to Rocky Balboa, a former foe and adversary, for guidance.
IMDb: 7.6
Rotten tomatoes:95%
Shivudu falls in love with a young warrior woman in the Mahishmati kingdom. He discovers his actual legacy and his family's turbulent background while attempting to win her over.
IMDb: 8.0
Rotten tomatoes:90%
In 17th-century New England, a displaced Puritan family settles on a piece of land close to the edge of a huge remote woods where no other family stays. Evil forces soon start to pursue them.
IMDb: 6.9
Rotten tomatoes:90%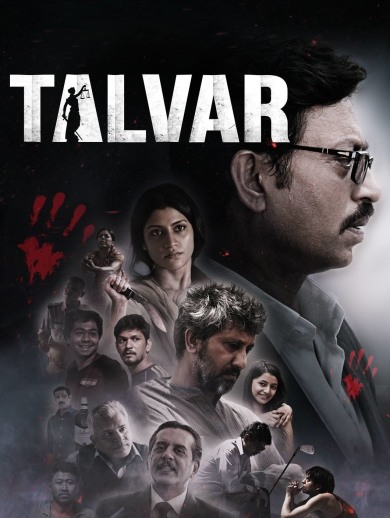 A kabaddi player tries to safeguard a young woman hounded by a deadly factional leader who wants to marry her against her wish. Eventually, they both fall in love with each other.
IMDb: 8.1
Rotten tomatoes:90%
Despite their different views and arguments over insignificant concerns, Piku, an architect, and her ageing but nagging father Bhaskor Banerjee become closer as a result of their road journey to Kolkata.
IMDb: 7.6
Rotten tomatoes:98%
Joy and her little son, Jack, are liberated from captivity after being held hostage for years in a remote shed by a kidnapper.
IMDb: 8.1
Rotten tomatoes:93%
MISSION IMPOSSIBLE: ROGUE NATION
Ethan and his squad are in a race against time to establish the Syndicate's legitimacy before they decide on their next strike since the IMF has been abolished and the CIA is after them.
IMDb: 7.4
Rotten tomatoes:94%
Prem, a dropout, reluctantly marries Sandhya, a smart but obese woman. But as they compete in a race and Prem carries Sandhya on his back, the two get closer.
IMDb: 7.5
Rotten tomatoes:92%
Conclusion:
This is all we have from 2015. All of them are box office successes that you can watch repeatedly. The finest movies to see for individuals seeking fresh media are these ones. It's time for you to go home, take the old memories, and enjoy the time you spend in order to feel inspired to create new memories.
In this hectic world, individuals often forget to recall their history and sit with their parents. In our hectic world, it might be challenging to be loving and physically fit for every job, but a three-hour movie can accomplish this task for you with ease. Enjoy some quality time with your family. I'll see you folks for additional films from a different year.
Follow For More: @Dissenttimes.